Sometimes you need to adjust your expectations and definitions to fit the period of your life you're in. Not forever but for now. This month on ABQMom, I tackle mom hobbies. What? How!? I have some ideas.
Hobbies for Busy Moms ie: all Moms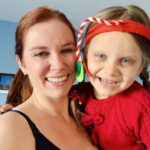 ICYMI: I've got a new writing gig!