Come join me on March 18th or 19th only for a night of laughs, love, and wit all from the comfort of your own (surely pantsless) living room. It's live theater… on zoom! What an interesting mix between film and theater.
Presented by PlayZoomers, Backstage Fairytale by Michael John McGoldrick is a romantic comedy about romantic comedies. I star in this absolute charmer alongside Roy Stanton and it's directed by Duchess Dale. I can't wait to share it with you! Grab your tickets here.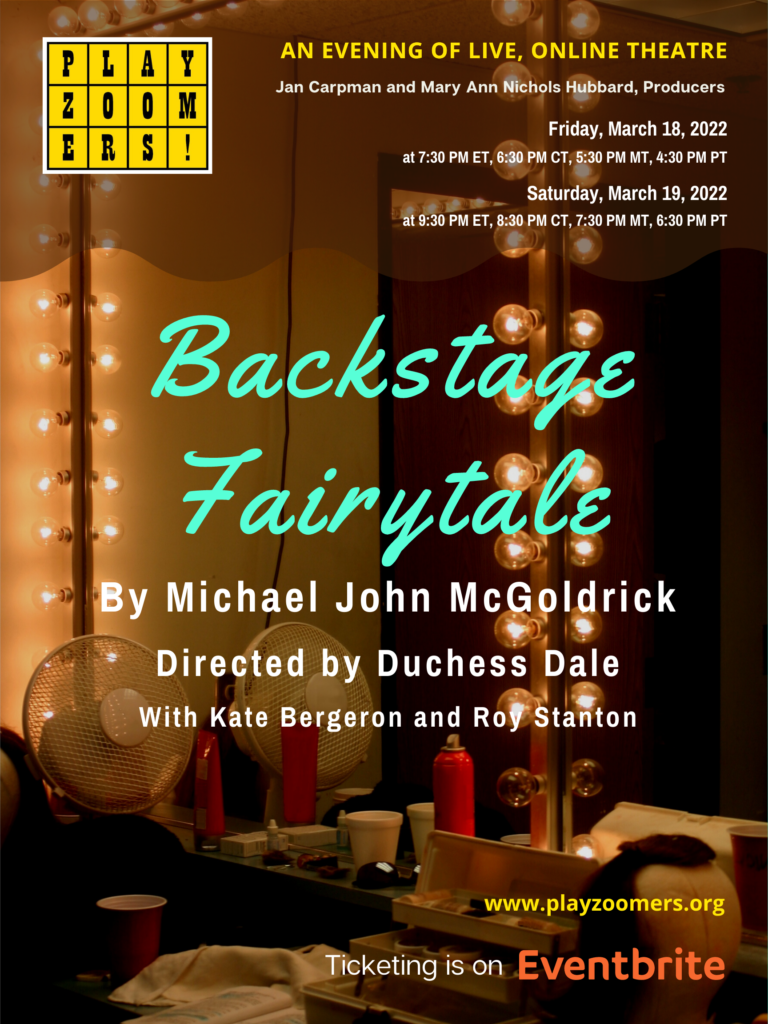 Want to ee an interview with the cast? Well…. as you wish.